Home
›
Wealth Hacking
Enhanced Annuity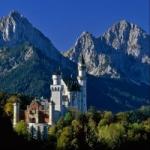 Stevo
Upgrade in Progress
✭
Ahoy, people in the UK. I stumbled onto this yesterday and I think its worth a look:
https://www.partnership.co.uk/retirement-annuities/
"With the right retirement solution you could enjoy more income in retirement."
The TL;DR of it is: You buy an annuity and if you meet their criteria for a lower life expectancy they will give you a higher regular payment. One of their criteria is high cholesterol. I really think this is something that would be hackable to meet that criteria, get the higher payment, yet still live a long time.
Booya!
Tagged: