Removing Skin Tags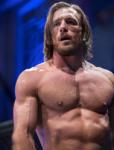 katolotus
✭✭✭
Removing Skin Tags
This is not medical advice and is just what I've done myself, please see a doctor first)
Feel like I've really upgraded my body this week with a very simple hack I'd been meaning to do for a year or two.
Removing two skin tags in awkward places. One under my right arm and a large one in my right groin. Had tried the home treatment of removing them with dental floss over a year ago, but couldn't get it right on my own and gave up and though I'd use fishing line. But it took me ages to get some as I didn't want to order online as I didn't know line info like thickness and strength. Finally walk passed a fishing shop a couple of weeks ago and got a 5lb 0.2mm ex-display stock for £2 on the medical advice of the fishing stop staff!
I was gonna wait to try it as I'm in the middle of training camp for my fight on 3rd May (http://forum.bulletproofexec.com/index.php?/topic/9863-bulletproof-mma-fight/), but I couldn't, so just did it anyway, Had visions of fighting with swollen infected lumps, but thankfully that didn't happen. This is the technique I used.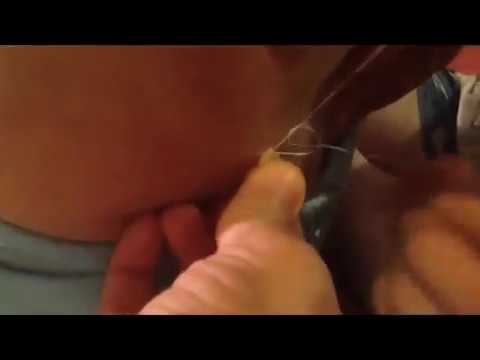 Mine were in more awkward pieces, so got my brother to help me tie the one under my arm, which was much bigger than the one in the video. Just used a double knot and tighten it daily, but wimped out and it wasn't tight enough, so after a week it wasn't really doing too much. The first few days it was so loose and I lost two while training, which I didn't think was possible, as the were tight and pinching. I decide to do the groin tag as the same time, which wasn't the best Idea as I'd not done the arm one successfully yet, but I like to get on with things (bit of an idiot). Lost the first few of them too, so you need to tie them pretty tight. The groin one was as very large (insert joke here
) and luckily could tie myself, as it's only something you'd want your worst enemy to have to do
Not mine, but my under arm one looked a little like this.
After around 3-4 days the groin tag started to get red and skin hanging around/over it loose. I tighten it daily, which was pretty sore cycling everyday. I could then see some blood inside it, but quickly it started to get harder and smaller, while still sore and finally tighting the line so tight, it was easy to twist off the hard lump left. Done, just like the video.
I didn't really think about taking pics before, so I only have after of the arm, as I doubt no one whats to see the other, before or after! Guessing it's fairly personally, but I'm happy enough in my own skin not to worry about people thinking what they think about my many imperfections.
Back to the under arm one then. Took two days of tightening it for the same to happen, seems you really need to get it tight and keep it tight, that's way I think the dental floss is only good on small tags, both my were pretty meaty. But after two days of proper tightness after over a week of a fairly tight line, it hardened and I twisted it off easily this morning.
This is my arm this morning after removing it
I feel strangely freed! Had these tags since childhood. The groin one can get sore and rubbed by underwear and as I shave/Trim my arm pits or hygiene reasons (insert joke here
), I'd cut/clipped the under arm one many times with the ciippers. They were also ugly and looked like big moles hanging off, neither where white like the ones on the video, both of mine where dark brown and I'd had to make sure they weren't both moles years ago, as they grew over the years. Got the Doctor to have a quick look when I was in for other stuff years ago, which I'd advise you always do when you see your Doctor (two birds one stone). Feels great not to have these things hanging on to me any longer and the fact I removed them myself is self satisfying too. Just need to see how the wounds left heals up and keep an eye on them to see if they come back.
Not a major hack in reality, but a personal one for me that's changed me physically, as I can't remember not having them. Feels like a new haircut that looks great! Weird!
Katolotus
MMA Fighter
SUCCESS: A lot of little things done well
Tagged: