Nutritional Benefits Of Herbs In The Bp Diet.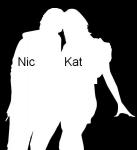 Nickat
✭
Okay so this is obvious but thought it useful to put down here. There has been much talk of raw milk, kefir and the lack calcium in our diet on the forum lately and that got us thinking.
No doubt fresh vegetables and meats can give us nutritional benefits but what about dried and fresh herbs used to flavour them?
Surprisingly some can add nutritional values by quite alot. Just a tablespoon of ground thyme, for example, gives about 80mg of calcium. Ground oregano at 86mg or there abouts, slightly more. Not bad values at all.
The drying process with longer periods of storage time will eventually deplete these nutritional values but they still have nutritional worth. So what of fresh herbs?
Just an ounce of fresh Basil gives 88mg of omega 3 fatty acids and contains Vitamins A, K and C.
Dried Basil has 33mg of the same omega 3 fatty acid with lesser amounts of the same vitamins.
Both pretty good if used daily. Unfortunately the longer the fresh herb is refrigerated, the further the values deplete.
Makes us want to start a herb garden. These are just a few examples of how we can further add nutrients in our diet.
Post your favorite herbs, be it fresh or dried with a short note regarding it`s benefits.
e.g. anti-inflammatory, antioxidant and that type of thing.
Tagged: