Home
›
Gangster Banter
Fix Your Gut Coaching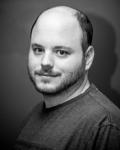 John Brisson
The Legend Formerly Known as Ron Swanson
✭✭✭
Even though it is not listed on the site anymore I still offer coaching. I have coached numerous clients over the past two years and would love to continue to do so. Contact me on the site if you think I can help you or at [email protected]t.com.
My areas of expertise include:
Gut health
Diabetes and Heart Disease
Hormones
Thyroid and Adrenal Function
Nutrition
Supplementation regimens
General diseases and medical conditions
Information to improve one's overall health
Even though I am not a medical professional I can still interpret medical tests to a degree and work with your medical professional on improving your health.
Here is a testimonial from one of my most recent clients:
"Every morning for the past 17 years, I have been waking up in pain and fatigue with burning feet and palms. Often enough the pain was so intense I almost felt paralyzed and couldn't get out of bed. These conditions interfered with almost every aspect of my life. I was miserable. I consulted with many allopathic and natural medical professionals around the world but was never able to figure out what was wrong. 10 years ago I was diagnosed with Type 2 Diabetes and serious liver related issues (to add to the list of growing challenges). The hardest part for me was not having any medical diagnosis or treatment plan and it put an incredible strain on my personal and professional life. I resigned myself to self experimentation and self learning to try to find the cause and cure. Sometimes I felt I was getting somewhere but many times I felt I was so far away from the Holy Grail, I should just accept my fate. All that changed the day I learned who John Brisson was. What impressed me the most about John was how detailed but clear his explanations were. I was amazed at the degree and quality of information on his blog, forums and in his e-book, 'Fix your gut'. He expanded on the reasons why certain conditions exist and provided explanations, resources, and tools that no one out there is currently doing. It was during our first consult that I realized that John was asking me questions and figuring out things that others had missed. He was willing to take the trouble and initiative to find out the root cause(s) of my condition. John left no stone unturned and was able to connect the dots. I am happy to tell you that in just 3 months of working with John, for the first time in nearly two decades I am getting better. It will take time to reverse the damage in it's entirety and some days it's still hard but man… I feel great more often than not.
Even this morning I couldn't believe how good it felt to wake up rested, make my breakfast, get ready for work and not be overwhelmed with the pain in my back, feet and hands. Sometimes it's hard for me to believe this is even happening and that this isn't a dream. I know I talked about how much my condition took out of me over the years, but these days… I am able to focus on what amazing things I can now look forward to in my life, moving forward. I hope that all of you who are struggling have the opportunity to consult with John. He has helped me change my life for the better and take control of my health. Thank you, John."
I offer both skype coaching and e-mail coaching.
An hour long skype consultation usually runs about 100$. Monthly unlimited e-mail consultations run usually about the same price. If that is out of your price range contact me, and I'll see what I can do. I charge less than most health coaches and authors, and I will work twice as hard to improve your health!
http://fixyourgut.com/fixyourgut-coaching/