Stand-Up Desk Options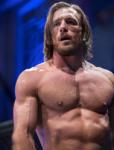 katolotus
✭✭✭
Been thinking about a Standing Desk for work for a while, sounds like a good idea in theory, but if you go all out and can't handle standing for 8-12hrs a day, you're in trouble. If you go for the desks that move up and down, so you can go from standing to seated, they can be quite an investment for you or your company. Also not seen too many good ones that are large enough. All look a bit rubbish at the moment (anyone post some good options?).
I'd like to have the option to stand a bit and sit a bit and see how it works for me. Not sure my firm will pay for a new desk and don't want to pay for one myself, as if it's not something I take to, it's a big waste. So what to do...
Saw this advertised in a magazine and although not perfect by a long shot, seems pretty cheap to start get into it.
Not affiliated with this company, just seen there's advert in a health magazine.
goes from £275 to £350. This is something I could purchase myself if my firm won't and something I might be able to sell or use elsewhere if it's not for my working life. Lot easier to handle than a full desk but the look of it, with no parts, it's just one piece.
Anyone have other options to use at work if the firm aren't too interesting in helping you out. £275 is quite a lot, but much less than the £1000+ I've seen for full desks that look pretty naff. My current desk is L-shaped and has lots of stuff on it. Having just the computer moving up seems ideal for testing. Not sure how good it will be if I like working standing and go full time, although with training most mornings, I have a feeling I might not be standing the whole day too regularly, so will probably be looking for an adjustable desk/options.
Gonna talk to my boss this week and see what their thoughts are and if I can look further up the options available, or if I'm on my own if I wanna stand during my working day. Also have the issue that if I get my firm to buy this, then can't expect them to buy a more expensive desk if I go that way and will be suck using this. So maybe this is down to me for this 'testing' piece.
Not sure which way to go, thoughts anyone.....
Katolotus
MMA Fighter
SUCCESS: A lot of little things done well