Does Infowars Coffee Rival Bulletproof Coffee's Mycotoxin-Free Punch?
Modern Life Survivalist
Saturated Fat Truther
✭✭
Here is my review on YouTube: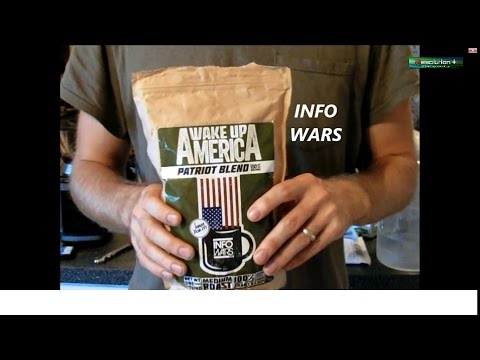 and the whole article if you feel like reading it: http://www.modernlifesurvivalist.com/infowars-coffee-rival-bulletproof-coffees-mycotoxin-free-punch/
I'm not sure who's into Alex Jones, or InfoWars, but it is pretty neat if you're a "truther" or libertarian. He seems to be pushing the health thing as a way of fighting the powers that be. It's very inspiring.


The coffee he offers is 100% shade-grown, "from the high mountains of Southern Mexico" (high-altitude), and organic. I'm not sure if it's single estate, but that'd be cool. As an added bonus as far as those socially concerned, it is fair trade as well. Alex himself makes the claim in his ads that "when drinking the Patriot Blend coffee, I do not experience the headaches and other negative effects that are usually associated with caffeinated coffee blends." Whoa, it's like he's taking a page out of Dave Asprey's jitter-free coffee manual! So there's a good chance that it might be comparable to Bulletproof as to the degree of symptoms it may cause in a moldy, though Alex never claimed to be poisoned by mold in his early life like Dave was. Either way, his out-of-context mentioning of the lack of side effects bodes well for its "clean high," mycotoxin-free potential.
Enjoy my review of the taste and physical effects of this supposedly healthy coffee! Coffee is a legal drug after all, so what it does to your body and state of mind is completely relevant.
In general, it was good, flavor and side effect-wise. I haven't tried Caveman Coffee (for reasons of principle), but I'm sure it beats the crap out of it. 


Bulletproof Coffee is still better, I think. I said I liked the flavor better for InfoWars coffee in the video, but maybe not.
Thank you in advance for watching the video or visiting the website! 
Tagged: