Home
›
General Discussion
Gaba Users... How/when Do You Use It?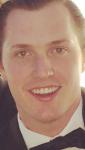 riggyk
✭
Just curious on this as I've concluded that I will be taking Unfair Advantage as a staple supplement considering the overwhelming evidence in favor of proper mitochondrial support.. but GABAWave seems to be a bit of a non-necessity in terms of supplementation, though I am intrigued by it's professed usefulness and positive reviews.
So is this something people are taking prior to stressful/anxious situations like public speaking or presentations? Or is it just a general performance kind of thing? IE In what environment/scenario would this be most useful or is it more personally derived for overall concentration?