[Frozen] Butters 25Hr+ Journey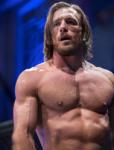 katolotus
✭✭✭
Just so you can see what's possible in the bulletproof life of a devoted Bulletproof Coffee drinker, here's the story of my butter travels. If popular, maybe my MCT Oil and Magic Bullet travel stories can also be told.
I've been drinking Bulletproof Coffee for a couple of years now and life's better with a cup every morning, so on preparing for a holiday to Thailand over the christmas holidays, getting butter was fairly important. Coffee can be found anywhere, although not upgraded stuff and you can get away without MCT oil and replace with coconut oil or nothing and still get a Bulletproof Coffee fix.
Now I have friends who live and travelled within Thailand and getting grass-fed butter is very difficult, unlike in the US, although not impossible. So for the 2nd year I'm taking my own. I'd already managed it the previous year with a fairly long flight and done a couple of flights to American that were around 11hrs in the air. This one was a little different. Total flying time 25hrs 5mins from London to Phuket, Thailand via Beijing. Biggest issue was the 8hrs 5mins layover in Beijing which made the trip so long. Could my butter survive 25hrs in my suitcase. On further calculations, my taxi would pick me up at 1pm for my 5:40pm flight adding on another 4 hrs to the time before my butter would see a fridge again.
I'd already checked my hotel room had a fridge, but on previous vacations I'd made up a medical issue about needing a fridge for medication, which most hotel can supply a small fridge in your room for. If they checked up, they'd find my batch of supplements in there along with the butter, which looks like a lot of medication to the untrained eye ;-)
In prep for the trip, butter was frozen (I have a stock, so it had been frozen for a few weeks) and a box had been purchased the correct size, it can fit 4 bars, but I'd only take 3 for this trip, with only 2 really being needed. Roughly under an hour before I was picked up the butter was packed in my case, On my last trip to America, I'd actually forgot to pack it, luckily a friend in the states had already got me some, so it wasn't an issue and no Bulletproof Coffee was missed! I also have a few small freezer packs, but I didn't use them for this trip (forgot to be honest).
So the clock has started around 12:30pm UK time as I'm picked up and head to Heathrow for my 5:40pm flight to Beijing. Also packed is everything needed for my coffee fix, Upgraded coffee (pre-ground that day), MCT oil (that's a whole other story), Cocoa Powder, Cocoa Nibs, Magic bullet blender (heavy), Magic bullet mug, blades, spoons and a knife. Only thing I forgot was my travel kettle, but the hotel room luckily had a kettle. My case with little clothes for thailand weighed in at 19.3kg for the 23kg limited.
Again, luckily Beijing at Christmas is pretty cold and was around 3°c when we landed 10hrs 20mins later. A long wait at the 72hr visa and we were off for a quick walk on the Great Wall of China, while my butter was being transferred from one plane to another. We been given the information that our next flight to Phuket, Thailand was having to stop due to bad weather and would take off an hour and 45mins earlier than schedule, but arrive as planned. So our layover was reduced from 8hrs to 6hrs.
Back from the wall we started our 2nd flight, which stopped as now planned somewhere in china for an hour, before continuing to Phuket. Now after having been travelling for quite a while, having actually woken at 4:20am the morning on the flight and getting a session in at my gym at my usual 6:30am training time. This was Christmas Day! time was starting to slip now I was in china and had no real idea how long I'd been up and what time zone I was in. But we landed safely in Phuket after sitting for around an hour in our unscheduled stop in China somewhere beginning with W. I'd sept here and there, not eaten any of the supplied food and had only nuts, biltong, 90% lindt, a can of sardines and olives during this period.
Once in Phuket finally, a long, long wait at immigration for the 2nd time and finally I see my case again. No thick yellow liquid coming out, so least that was a plus. I was hoping the box and plastic ziplock bag would hold the liquid from my clothes at the very least. We are around 2-3hrs behind schedule arriving in Phuket airport and still have an hour or so taxi ride to hour hotel. Our booked taxi had decided to go for a wonder, as we were late and wasn't there waving a sign with our names on as we left the airport. 30mins of messing around and finally getting someone on the phone, it's about 4am local time, we are told our taxi is 20mins away, 15 mins later, we are called to say it's 15 mins away! Finally about 4:30am local time (Thailand is +7hrs on London GMT) we are picked up and start our final leg to our hotel and the fridge waiting in my room.
Finally we arrive and check-in to our hotel and we get to our room around 5:40am local time and my Fridge is waiting. So roughly 36hrs after removing my butter from the fridge in London, I open my case in Phuket, Thailand to find it still very solid and actually, some of the items near the box were actually still cold from being near the box. I was fairly surprised after such a long trip.
Only the box and butter are mine, the other stuff is supplied by the hotel.
Now I'm not saying your butter can last 36hrs travelling across the world, As mine did have a few lucky benefits. Winter in both London and China, so I doubt it got warm enough to melt the butter in those countries and arriving in the very early morning in Thailand again reduced the temperature, although Thailand is still very warm in the early AM. But I've now travelled with frozen butter in my luggage multiple times and have landed in Las Vegas summer time at midday after a 10hr flight without having my butter melt. With a little bit of planning and a little bit of luck, you can get your grass-fed butter to travel 36hrs hours without having it melt on your clothes.
I'm now enjoying Bulletproof Coffee in my bed in thailand. I'm a happy traveller.
Katolotus
MMA Fighter
SUCCESS: A lot of little things done well
Tagged: