Do I Need A Kettle To Heat Water And Keep My Coffee Warm?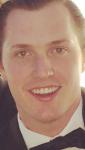 riggyk
✭
I boil my water in a pot on my stove and then transfer to my french press.... but by the time I'm done blending and it gets to my cup.. it's just barely warm enough and I have to throw it in the microwave. Will a kettle alleviate this? Anybody else have this issue?
Apologies if this has been explored before.