Ok Seriously...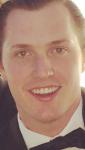 riggyk
✭
What's the most bulletproof coffee maker for me based on the below criteria? I honestly can't make my mind up as to whether or not I want to upgrade from a French Press to a Hario, Siphon Brewer, or Aeropress:
1) Just want the overall best tasting cup of BP coffee.
2) Including oils so a metal filter is preferable.
3) Nothing overly expensive and intricate. Just straightforward.
4) Healthiest from a glass/plastics perspective.
Thoughts here? I know this has been exhausted but I'm just torn. -- I rarely make more than 2 cups so I don't need massive brewing potential.
I just don't see how a Hario can prove to be the best without a siphon type suction approach? Does this seem reasonable?