Mct Powder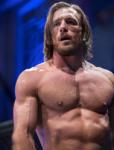 katolotus
✭✭✭
What is MCT powder?
Medium Chain Triglycerides (MCT) come from a specific class of fatty acids that are dealt with by your body much like carbohydrates. They pass the gastrointestinal tract without the requirement for modification like long chain fatty acids. MCT's are found in high amounts in foods such as coconut oil and Palm Kernel Oil.
Benefits of MCT Powder
MCTs are absorbed intact and taken to the liver, where they are used directly for energy.
Who is MCT Powder suitable for?
MCT Powder is suitable for anyone looking to increase their daily intake of fat. We recommend 10g per day taken with water or other supplements.
• Easy-to-consume powder
• Great to mix with a number of drinks
• Get used directly as energy in the body
_____________________________________________________________________
not tried it or really looked into it, any thoughts?
Katolotus
MMA Fighter
SUCCESS: A lot of little things done well
Tagged: