Uber/lyft/etc.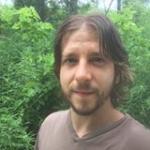 drumminangoleiro
✭✭✭
i've had quite a few friends tell me about Uber and suggested i should try it, so i signed up, had them send me a phone, and went out for my first drive today. I made $21 in a little over an hour on a thursday afternoon, not bad! i like the convenience of being able to just decide to work whenever i want for however long i want. if you're looking for extra income, it might be worth trying out. or if you like the idea of getting rides without dealing with cabs, also worth trying.
any of you have experience with this stuff? any tips/advice? i've heard lyft pays more but i think i've also heard that Uber gets more rides. it seems like there are a kajillion articles/videos of people bashing these companies but none of them have really made any points that seemed very convincing to me, and if i cared about those kind of articles i wouldn't be drinking bulletproof coffee, haha.
and of course i might as well include a little shameless self promotion - if any of you wanna try it out as a rider you can get a free ride up to $20, just send me a PM and i'll send you my referral code. and if any of you decide to try driving for uber and you use that code it'll help me out too.
i'd just post it on here but i feel like that would come across as a bit more spammy...