Home
›
Wealth Hacking
Selling On Amazon - Dropshipping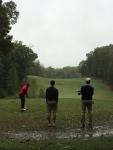 BPBryan
✭
This post is similar to: http://forum.bulletproofexec.com/index.php?/topic/9995-dropshipping-selling-on-ebay/
But expands drophipping to Amazon. I've been selling for just over a month and have had $20K in sales and close to $1,500 in profit so far.
The idea is simple, take items from Walmart, Home Depot, Wayfair, and other major suppliers and sell them on Amazon at a markup.
This is done mostly on eBay but Amazon is a much larger market and making sales and putting up listings is far quicker.
The site where I learned how to do this is called DS Domination: www.saleswithbryan.com
- There are two ways to make money
1. You can take the knowledge you gain from the training and sell on ebay/amazon
2. You can promote the company and gain commissions from getting others to join
The pros:
One time fee of $500 (learning to sell on ebay is $20 per month subscription)
List of videos and training materials to show exactly how to handle many situations that come up
Faster sales and larger market than eBay
Amazon is much better at handling customer service inquires than ebay
Can hire VA's to manage inventory/orders/customer service from elance.com
The cons:
It sounds scammish
It looks scammish
You have to join by referral
The training programs is setup in a way where the beginning stage is to sell on ebay and then transition to amazon and eventually to amazon FBA. So you have to purchase the ebay subscription for one month in order to then buy the Amazon membership.
Of course there is a learning curve and you could try this on your own, but the training videos and resources that are available have been much value to me.
PM me if interested in learning more. I've done some google hangouts with people wanting to learn more details.
Ordered product sales
Units
7 Days
$4,364.77
12
15 Days
$10,128.96
35
30 Days
$20,356.63
71