Home
›
General Discussion
DHEA & Pregnenolone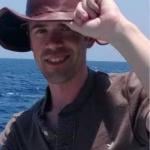 Sean
✭
I'm interested in:



- Physiological sources of anxiety, and how/where they intersect with psychology

- Chronically high Cortisol:DHEA ratio causing "joint popping"

- Knees, Ankles, Elbows, Shoulders, etc

- Abdominal fat... Decreased by taking DHEA (and/or Phosph---Serine)?

- Dangers of taking DHEA and Pregnenolone together?

- Suggested daily dose and regimen?

- Can "Pregnenolone Steal" be solved by taking these?



Any relevant experiences or insights?