Apple Music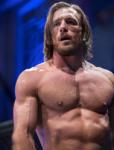 katolotus
✭✭✭
Anyone looking at going with Apple Music for their streaming. I don't use spotify currently or pay for any streaming, but do have Apple Match, so might look into it, as it's released tomorrow.
How does everyone else use streaming sites. Don't feel Iike it's something that'll add to my daily life too much, as I have radio at work and tonnes of podcast and music for other times.
Is streaming really the future?
Discuss....
Katolotus
MMA Fighter
SUCCESS: A lot of little things done well