Space Case 1 - The World's Most Advanced Smart Suitcase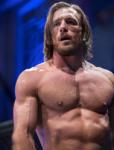 katolotus
✭✭✭
Space Case 1 - The World's Most Advanced Smart Suitcase
Fingerprint Opening, Global Tracker, Lift-less Self Weighing Scale, Speakerphone and Power Bank all combined in a super smart luggage
The Space Case 1 is the World's most high-tech suitcase with advanced features including Digital Biometric Lock, Global Tracker, Digital lift-less weighing system, Power Bank, Bluetooth Speakerphone, Proximity Sensor / Anti-theft Alerts, and Personal Concierge that you control through your smart phone with the Planet Traveler APP. Space Case 1 is made of 100% Polycarbonate, the lightest and most flexible/durable material available in the market today!
https://www.kickstarter.com/projects/1141432017/space-case-1-the-worlds-most-advanced-smart-suitca
YouTube video
___________________________________________________________
Very tempted, but bought a new samsonite last year after my case starting getting a bit worn and the zip looked like it'll give up pretty soon. My new case if great, but doesn't have any of the cool tech, although I do have a Tile hidden in it, so I can track it with my iPhone.
Katolotus
MMA Fighter
SUCCESS: A lot of little things done well