Home
›
Wealth Hacking
Galvanize/data Science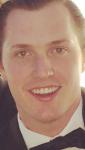 riggyk
✭
Hi Everyone,
Does anybody out there have any experience in the Data Scientist field? -- I'm at a unique point in my career and the idea of taking a course with Galvanize intrigues me.
Just curious as to some thoughts on the space/work environment/job opps as well as any potential experiences with Galvanize.
Any help would be greatly appreciated!