Dr Sears' Comments On Palmitic Acid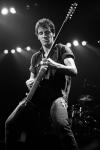 rmathes
✭✭
I just listened to Dave's podcast with Dr Sears, interesting stuff but Sears' comments on palmitic acid kinda freaked me out. Dave asked him about his thoughts on butter and he said that he likes the CLA and stearic acid content but the problem is palmitic acid, that it's highly pro-inflammatory. He said on an inflammatory scale of 1-10 he gives it a 15. Yikes.
So, I have a few questions:
- is anyone else concerned about this?
- is there a reason I should not be concerned about this?
- if I wanted to try bulletproof coffee without grassfed butter, any reasonable substitutes that don't have palmitic acid or have it in much lower quantities?
I'm on a pretty clean diet from a bulletproof perspective but I do have some lingering inflammatory issues I'm trying to get on top of, and now I'm wondering if BPC with grassfed butter might be contributing to them. I'm interested in folks' thoughts on this.
below is the section of the transcript on this:
What I don't like about butter is that it's really rich in palmitic acid. Now stearic acid I actually like because stearic acid once it's absorbed is rapidly desaturated into oleic acid. That's why stearic acid is the only saturated fat that will not raise cholesterol. Now palmitic acid it's almost the same. It's about the same, it's almost totally different. Palmitic acid is a very, very powerful pro-inflammatory saturated fat. On the scale of 1 to 10 I give it a 15, because it can interact with specific receptors in cells and the same receptors that basically recognize the fragments of the gram-negative bacteria, lipopolysaccharides, they basically recognize the palmitic acid.
Furthermore, the palmitic acid is one that can interact with our hypothalamus and disrupt the satiety signals. That's why when you look at animal studies when you feed them a high fat diet that's usually high in saturated fat, they get fat very rapidly. Why? They start eating. It's saying that if I could find saturated … Let's say coconut oil, one of the good things about coconut oil is very low in palmitic acid. Therefore, okay, I'm not going to have the inflammatory effects. Unfortunately, basically will have some effects if I take too much and then I'll wipe out my glycogen stores. But as a saturated fat it's not bad.
Butter has some good parts because it has the conjugated linoleic acid, but it also has the palmitic acid. Again, we basically have to look, weigh the consequences.
Dave:  One of the early reasons that I included at first just regular MCT and eventually I realized that some MCTs don't metabolize the same ways as others. I use just one of the 4 kind of MCT now, the brain octane, the C8, but that type of MCT actually is protective in the presence of lipopolysaccharides and palmitic acid, which is present in butter, enhances lipopolysaccharide absorption. LPSs are made by bad bacteria in the gut just for people listening.