Instamix: Make Bulletproof Coffee Anywhere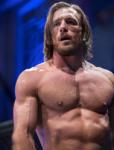 katolotus
✭✭✭
Not sure if it's me or the forum, but can't find a thread using the search even mentioning this new product.
If someone could point me in the right direction if there's a thread already running!
https://www.bulletproofexec.com/instamix-make-bulletproof-coffee-anywhere/
Just received three boxes to try and have used two pouches from the first box. First impressions aren't good, easy to use, but taste is maybe 3/10! Might be a bad batch, might be doing it wrong, but tastes like 3 year old baby formula (just for context, I've never had baby formula). If they all taste this bad, then I"ve two unopened boxes for sale or I'll wait for the Zombie apocalypse!
just for reference, I've added it to a hot coffee with a small amount of butter in (have some with me) and just a milk frother. Is it the small stick of kerry gold maybe. I'll try the next one with just hot coffee to at least remove that possibility.
Looking forward to hearing if others experiences.
Katolotus
MMA Fighter
SUCCESS: A lot of little things done well
Tagged: