Home
›
Travel Hacking
San Fran -- Big Sur Any Reccs?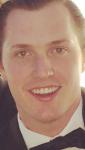 riggyk
✭
Hi Everyone!
So I'm flying into San Fran ahead of a small music festival and have a day and a half, two days to kill before I drive south to Big Sur for a few days.
Big Sur looks amazing so I'd like to spend as much time as I can there. So my question is to you all, with a day and a half before that traveling from San Fransisco, what's a good place to stop in between that I could maybe get some surf lessons and see some amazing sites? I assume there's numerous places to stop but what would be a prime choice for a day of surfing and what might be a prime choice for an area to stay? i'm talking most unique, aesthetically pleasing spots... the juice really worth the squeeze and not another touristy scenario.