Hotel Life Vs Nutrition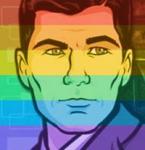 kered9
✭
I am currently living out of a hotel Monday to Friday. I have access to a small communal fridge at work and microwave there. A kettle in my hotel room.
BREAKFAST
My breakfast is cheap ass classic hotel food, the eggs won't be free range, the bacon won't be outdoor reared, there are cereal options and porridge.
The only local breakfast alternatives are bread and sugar based.
LUNCH
My lunch is typically olives, meats, cheeses and leaves that I buy in the morning on the way to work.
The only local lunch alternative is unreliable quality and mostly bread, potatoes and rice with sugary sauces.
EVENING
I eat at the only non chain restaurant in town, they use heritgage veg and pastured free range meat, and have high carb and low carb options. Here is my only human part of the week.
Any tips on improving my daily nutrition with snacks or alternatives? Having no way to cook or store food that needs to be cold seems to be the main block. I want more calories with inbetween meal snacks. Should I just buy a box of daves bars?