Need Some Help For An Acquaintance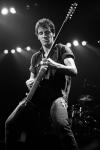 rmathes
✭✭
ok, I know this guy through another message board, we've both been on it for probably coming up on 20 years now. He's a nice guy who has lately been struggling with emotional numbness, hopelessness and depression. A number of us have strongly encouraged him to seek out professional help, but knowing what I know of him, I was also willing to bet that at least some portion of his issues are diet-driven. Told him if he was interested to send me a typical day's eating log and I'd make some suggestions. And it's terrible, tons of wheat and processed foods, very low in short and medium chain fats, no quality proteins.  I asked him if he'd be willing to do a 2 week experiment to radically change his diet and see how that impacted him. He agreed with the caveat that he can't cook for shit.
So, I'm trying to cobble together a meal plan for the guy. I'm hoping he's willing to scramble some eggs in the morning and a couple of times a week make a few cups of white rice to store in the fridge to provide some clean starches. Have asked if he is ok eating things like avocados, canned fish (salmon and safecatch tuna), coconut oil and the like.
I've also asked for his address so I can see if there are any places near him that sell paleo-compliant prepackaged meals. I believe he lives in NJ, relatively close to NYC.
I was thinking along the lines of having him scramble some eggs with a teaspoon of MCT oil as the cooking oil, then a cup of white rice with grassfed butter and that's breakfast. Lunch, maybe an avocado sliced up with a bit of olive oil and some canned fish. Dinner, hopefully I can find something clean and healthy he can microwave.  Have a teaspoon of coconut oil morning and night.
If anyone has any ideas, I'm all ears.