Bulletproof Thoughts In Europe?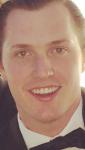 riggyk
✭
So the time has come where I've got a chance to go to Europe as I'll be changing jobs.
I have a month and I'm just taking the plunge as I always said I'd never have the chance to again in my youth.
My questions/thoughts are..... I don't really ever stray away from STRICT green in the BP spectrum, have been full-blown gluten free for years and pretty on point with nearly everything in my regimen. BUT I've always thought if/when I travel abroad, it would be kind of a pain and a disservice to not have a heineken in Amsterdam, or other small pleasures that I couldn't easily have again. I get it, the downstream effects and feeling non-ideal and all that. I'm well aware of the repercussions and no better than anyone.
My question is, does anybody have thoughts on a protocol to navigate something like this?
Maybe just:
1) Don't go insane
2) Fast when need be for a time after
3) Take charcoal with carbs
4) Take NAC + VitC
Any help would be appreciated, thanks!