Drinking Your Own Urine?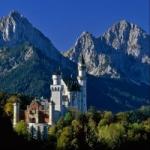 Stevo
Upgrade in Progress
✭✭
I thought this was the funniest research when I saw it. Trust an Australian Uni to publish it!
<h1> Melatonin supplementation from early morning auto-urine drinking.</h1>
Drinking one's morning urine ('amaroli') is a traditional practice of the yogic religion still widely performed. The pineal hormone melatonin and its conjugated esters are present in morning urine in significant quantities. Drinking the first morning urine restores plasma night-time melatonin levels due to deconjugation of its esters to melatonin. Exogenous melatonin, by either regulation of the sleep-wake cycle or enhancement of the physiological prerequisites for mediation (decreased body awareness (i.e. analgesia) and claimed slowed brain wave activity and heightened visualization ability) may be the mechanism behind the alleged benefits of 'amaroli'.
http://www.ncbi.nlm.nih.gov/pubmed/1787809
On a serious note, has anyone tried this and measured the results with Zeo? Does urine belong on the bulletproof diet? Or at least deserve a blog post in the sleep hacking series?
/icon_e_biggrin.gif' class='bbc_emoticon' alt=':-D' />