Home
›
General Discussion
The Bulletproof rewards points system - wtf?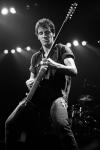 rmathes
✭✭
First, I searched for other threads on this topic and couldn't find any, so apologies if I missed something obvious.
over the last year I've accumulated a lot of points on this site so I began to explore how to redeem them. Wow, after doing so I'm terribly disappointed in this site and Dave Asprey. Why?
First, you can't just use your points. You gotta jump through social media hoops to move up to different levels in their rewards system, which starts at Rising and ends at Expert. But their system isn't smart enough to understand when you've left product reviews, or liked them on facebook or followed them on twitter. Their customer support folks are helpful with adding these things to your account, but then to move to higher levels you have to use referral codes to invite people to buy from the site. Basically they are turning their rewards system into a kind of network marketing scheme. I think that sucks.
But here's where it gets better. I was finally designed as "rising" so I looked to see what I can buy with my points. Answer: not a single product. They have some lame informational products (2 to be precise) that are available for purchase. So they've crafted the program that it won't cost them anything to let you redeem points. They just give you access to pre-recorded digital media. How generous of them.
But wait, there's more! I asked what is available for purchase at the highest level of the program that is not available at the Rising level. Is it even worth it to go through all this hassle? Here's what the rep emailed back:
"the product selections do not open up as the account moves up the tier ranks - They are the same for Rising as for the Expert level. "
are you freaking kidding me? So why in the hell would anyone go to the trouble of doing the required tasks to get to Expert if they can't use their points for anything other than what's available at Rising, which is basically not a damn thing?
This is without a doubt the lamest, dumbest, most ill-conceived and insulting customer 'rewards' program I've ever witnessed. It makes the airlines with their blackout dates look incredibly generous. I can't believe someone thought this made sense, and I'm profoundly disappointed in Asprey for approving it. I've long had the belief that I would shop here when I could to support Asprey's work, but this is so stupid and insulting that I'm going to adopt the opposite perspective. I'll only buy here if I can't find viable alternatives elsewhere. Way to go guys, if your goal of this rewards program was to create something that is the definition of insipid, and to alienate loyal customers, you squarely hit the mark. Congratulations.