Home
›
Wealth Hacking
Sports Betting as an investment and credit card bonuses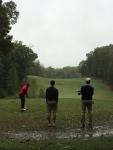 BPBryan
✭
Over the past six months I have been sports betting to see if it's a worthwhile investment for the time I put into it. I've read into learning about sports betting and see online there are many sites to learn how to and also hire sports betters to get picks each day and use their expertise to grow a bankroll. I thought this is a novel idea and worth putting $2,000 into as to see what kind of returns I could get.
Through 6 months of making 3-5 bets per day, I've averages a positive EV of $5.02 per day which equals to $873.35 profit. Not too bad given it takes me less than 1 minute of time per day.
What I've done is worked with a well respected sports handicapper. He sends me picks each day then I turn and use those picks on a sports betting site. This involves no prior knowledge of sports betting and leaves the stress out of my hands as I don't have the time to learn how to handicap sports betting.
For me this has worked as a simple way to grow a bit of cash as it would normally just be sitting in my savings account. Since this is considered a low risk investment because it is split over a 6 month period, I consider this a stable source of passive income that is easily liquid to withdrawal at any time.
What also is great to increase the EV is the sportsbook deposit bonuses and credit card bonuses that I've been able to use to decrease the sports betting risk by using bonuses to create additional income. Overall, I'm up a total of $1,389.78 which is a total of EV of $8.09 per day. This is calculated by the credit card points I accrue for depositing into the sports book and also the 20-30% deposit bonuses of the sports book.
See the attached picture for my results.
Overall it's been a good way to generate some small income for myself which would be accruing 1% interest in a savings account. Wanted to share this as my other posts about dropshipping have been well taken in this forum.