Confused About Sweet Potato/yams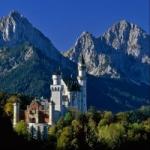 Stevo
Upgrade in Progress
✭
I've just been looking at the diet infographic again, and after all the sweet potato/yam recommendations I've been reading, I noticed that they are actually in the yellow/orange part of the spectrum.

Looking at the other sections, it seems that oats and quinoa are greener than sweet potatoes and yams (as well as rice). In other words, they're MORE bulletproof.



I thought that oats were bad and rice and sweet potatoes were the way to go... it also shows that garlic and onions are greener too, which we're told are bad to eat.



Am I missing something? Am I better off carbing up on porridge?
Tagged: