Bioforce Hrv (Any Thoughts)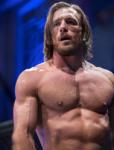 katolotus
✭✭✭
After watching this.
TEDxPortsmouth - Dr. Alan Watkins - Being Brilliant Every Single Day
http://www.youtube.com/watch?feature=player_embedded&v=q06YIWCR2Js
I came across this:
which is done by the guys from www.8weeksout.com, which I've been looking at with regard to MMA conditioning.
Any thoughts on this piece of equipment. Little expenses, but affordable if it'll work well and show some results. The TED video got me very interested in this side of things, but I only found it all yesterday, so am a complete novice unfortunately.
Katolotus
MMA Fighter
SUCCESS: A lot of little things done well