Home
›
General Discussion
Bulletproof Coffee And Cyclical Ketogenic Diet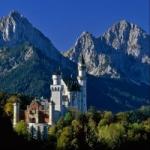 Stevo
Upgrade in Progress
✭
I'm hoping to learn more about how the body gets around to burning fat by eating fat. I'd previously tried the cyclical ketogenic diet (the one Tim Ferriss points to on his blog, http://www.bodybuildingdungeon.com/forums/nutrition/2156-ckd-cyclical-ketogenic-diet.html).
In this diet, you carefully measure the amount of protein and fat that your body needs on a daily basis, then minus 500 fat calories. That's all you get to eat each day, to create an environment where you don't consume your existing muscles (as you've eaten enough protein) and the dietary fat teaches your body that's what to burn, with the last 500 calories coming from your stores.
The post basically says, if you don't deficit or even go into surplus fat intake, you won't burn any body fat.
Contrast this with bulletproof coffee and the bulletproof diet, where there is no measuring of any fats or proteins and people are encouraged to eat as much as they need to. Covered in plenty of butter.
On the CKD I did get hungry so it was totally possible for me to eat too much for that diet. I even had to take the butter out of my coffee as it put me over the amount of fat calories I had to eat. So with BPC and BPD, I know I would eat a lot more than the CKD would recommend to get any fat burning going on. Yet, on the BPD people are losing weight!
So the question is, how does all of this even work? Is this the magic of intermittent fasting here? Or is the fat calorie deficit not actually true and you could eat a lot more while still burning body fat? Or is it a satiated state has a better hormone reaction which leads to more comfortable fat burning?
I need to find a good book on this!
Tagged: