Philips Wake-Up Light (Iphone)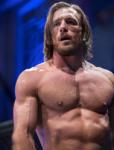 katolotus
✭✭✭
Purchased a Phillips wake-up light from the apple store. The version that's attach and controlled via the iPhone.
Only just got it, so only used it once. Few bugs, but I'll see if they iron themselves out. Woke in light this morning at 5:10am. 
I'll report back if people are interested.
I've also just started using some glasses before bed (yellow though not orange lenses) to help with sleep. My rooms only been blacked out a couple of weeks ago and I've adjusted by evening supplments and shake pre-bed. So a few things are changing, so not idea as not testing the wake-up light in isolation. But still will be interesting it how well it works and if it has any effects.
Katolotus
MMA Fighter
SUCCESS: A lot of little things done well