Mackerel V Sardines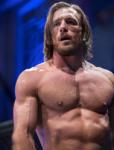 katolotus
✭✭✭
Can those who know more than me help me out? I'm currently having either mackerel or sardines with some olives and an avocado as my first food of the day around 12pm. Have tired both with olive oil, sunflower oil, brine and spring water (haven't tried the tomato sauce, as I'm guessing that's far from bulletproof). Don't really have too much of a preference.
Issue is I prefer mackerel of the two, but it's comes in around 270kcal compared to around 170kcal for the sardines. As someone who needs to calorie restrict due to weight, I'm thinking of dropping the mackerel in favour of the sardines and save 100kcal-a-day.
Anyone have any info that'll stick up for the extra calories in Mackerel. And also should I mix up what it comes in or am I better off sticking with spring water or olive oil. Thinking I should stay away from sunflower oil.
So presently I'm having one of the above (85g) 5 to 6 days a week. I'd prefer to have the majority of them as mackerel in olive oil, but my weight and health will come over my tastebuds.
Anyone know what's bulletproof?
Katolotus
MMA Fighter
SUCCESS: A lot of little things done well