Damn That Was A Tasty Bp-Ish Smoothie.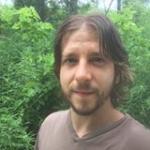 drumminangoleiro
✭✭✭
okay, yogurt and blackberries, and raspberries, aren't exactly on the green side of the diet, but pretty damn close.
today's post-training smoothie was:
a mix of dinosaur kale and mixed baby kale steamed
a cup of grass-fed low temp pasteurized unsweetened plain yogurt (surely that isn't THAT bad right?)
about a cup of organic blackberries and raspberries (hey, at least they're better fruits right?)
1 tbs. aronia berry juice (more antioxidents than acai, and locally grown?! hell yeah!)
a few leaves of fresh basil (raw, is that bad?)
half of an avocado
1 tbs. upgraded mct oil
2 tbs. upgraded whey
1 tbs kerrygold butter
1 small nub of fresh organic ginger, grated
a bit of unsweetened vanilla hemp milk for consistency
1 tsp upgraded vanilla
not perfect, but pretty damn nutritious and delicious i think.