Trubrain Review
BPC
✭
Hey everyone,
I just received my first one month supply of trubrain. Figured I'd start a review thread for those interested in trying it.
Already consumed my first AM & PM packs. There is definitely a lot of pills in the loading phase packs (first 10 days). I will take a picture of the pill contents of the AM & PM loading phase packets tomorrow. I don't notice anything drastic yet but I have been on task today and more willing to delve into tough projects that are sitting on my todo list. I feel slightly elevated for sure, tough to describe the exact response thus far.
I'll keep you guys posted on my experience and feel free to ask any questions. For those of you unfamiliar with trubrain I'll post some pics below of ingredients etc.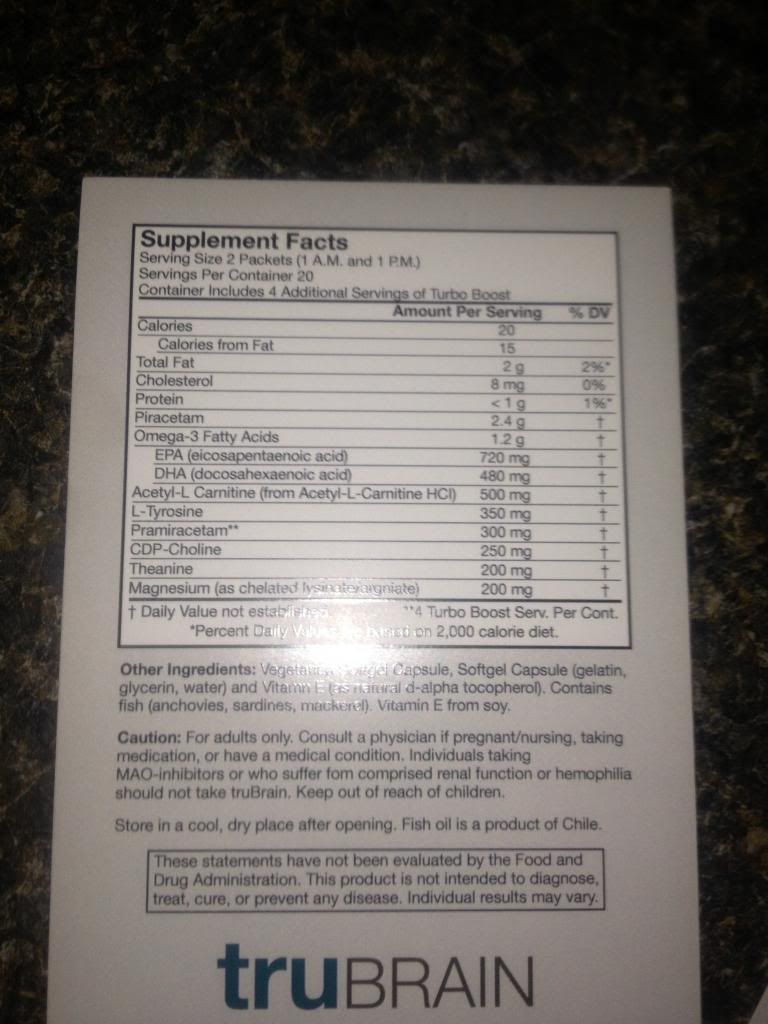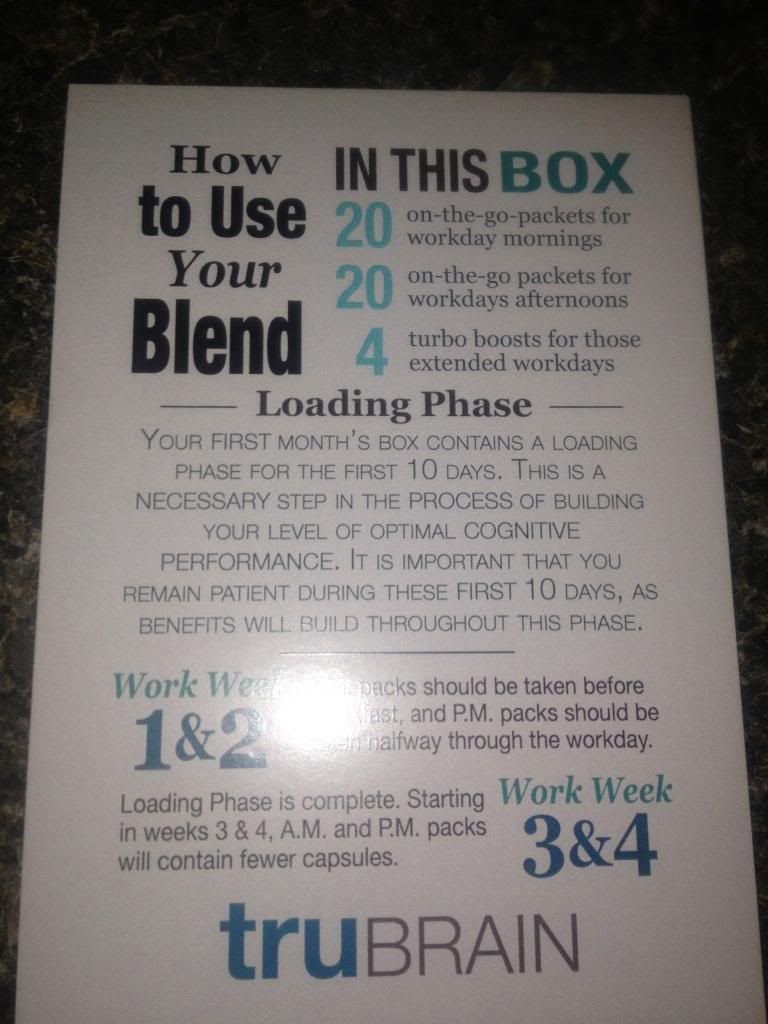 Tagged: