How I Make My Coffee, Is This Ok?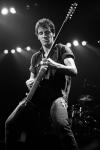 rmathes
✭✭
and, I have a question.  I guess I'll start with the question so it doesn't get lost. I'm a bit unclear as to the purpose of the butter in the recipe. I see a lot of people using a LOT of butter, is that to support intermittent fasting, or just to get more of the nutrients in the butter? I can't do intermittent fasting right now because of some adrenal issues (I'll explain that in another thread here shortly where I'd really value some advice from this community). I wake up, drink some salt water, make my bp coffee, enjoy it while reading the news and emails and checking some message boards I participate on. Then I shower, do a moderate workout, and then have breakfast. My breakfast is usually a cup of bone broth and then a protein shake.  I eat breakfast around 7:45am and feel well-fueled all morning, usually having lunch around 1pm.
So, is it still desirable for me to try to ramp up to the levels of butter many in here are using given that this is not intended to be a meal for me, but instead, just my coffee?
Alright, now I'd like to list how I make it and see if I'm messing anything up. Dave recommends blending bp coffee but I'd like to avoid the blender, my wife is still asleep when I make it and I'd rather not disturb her. We have a Blendtec that is really loud and the master bedroom is just off the kitchen. So given that....
I take a coffee mug and put in about a tablespoon of Kerrygold unsalted butter and a couple ounces of raw milk from grassfed organically raised cows.  I put that in the microwave for about 20 seconds just to warm the milk up a bit and start the butter softening.  Then I put the contents into a BlenderBottle.
I make coffee using Dave's coffee. I grind the beans fresh and then use an Aeropress with a paper filter to make the coffee.  Once I have the coffee in the mug, I dump it into the BlenderBottle.
I then put the High Octane Brain Oil (ordered MCT but they were out and sent this instead) in the BlenderBottle, right now I'm up to 2 teaspoons. Letting my digestive tract adjust. Am very curious as to why it seems to unsettle things down there, gotta search the forums on that.
I add a shake of cinnamon powder, close the bottle and vigorously shake it for 20 seconds or so, then dump it into the mug and enjoy.
I'd appreciate the thoughts of those in here about this process. Is this ok? Am I messing anything up by using the BlenderBottle instead of blending it in the BlendTec?  I've searched to read about the impact of microwaves, really can't find anything definitive, so I use it. I don't want to get anything 'cooked' or even hot. The purpose here is if I just put the butter and milk in cold, the resulting coffee isn't quite hot enough, it cools the mix down so I do this step to get the end product to my desired temp and to ensure the butter is fully melted and dispersed.
Sorry for the length, and thanks to any who respond.