Atherosclerosis Reversing Bulletproof Smoothie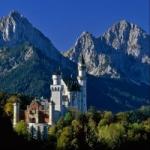 Stevo
Upgrade in Progress
✭✭
A thought crossed my mind today: what if there is some artery damage or arterial plaque already building up in my arteries?
I looked into any ways to reverse it and found a couple of things that I've combined into a new recipe.
Tell me what you think.
Atherosclerosis Reversing Bulletproof Smoothie:
- 30g of Upgraded Chocolate powder
- 50g of grass-fed unsalted butter

- 1/2 a pomegranate

- 300ml of hot water

- Ice
1. Blend the cocoa and butter into the hot water until smoothly mixed.

2. Add ice and blend, to cool the drink down. Alternatively, you could put it in the fridge until cold.

3. Blend in the pomegranate.
Here's some info I found which is behind the recipe:

- Endothelial dysfunction is the major cause of atherosclerosis.

- Cocoa polyphenols and pomegranate have been shown to improve arterial blood flow, promote youthful endothelial function and protect against artery damage.

- Cocoa flavanols improve endothelial function by enhancing nitric oxide bioactivity, increasing blood flow, reducing the tendency of blood clot formation, reducing moderately high blood pressure, and helping LDL resist oxidation, which may prevent the buildup of atherosclerotic plaque in artery walls.

- One of pomegranate's key mechanisms for supporting cardiovascular health is its ability to modulate nitric oxide activity. In endothelial cells, pomegranate enhances the bioactivity of nitric oxide synthase, an enzyme that generates nitric oxide.

- Pomegranate and cocoa have been shown to limit or reverse atherosclerosis, lower high blood pressure, and improve endothelial function in people with the most serious arterial problems, including heart disease and diabetes.

- Butter (fat) can slow the release of the sugar in the pomegranate.
Some of the studies mentioned a 6-week time frame so I would say that would be a good limit to this so its not a permanent addition. Also that's good since pomegranate is in the orange section of the diet. 
How could I test whether this does anything? Is there anything I could add to this to make it better? Is this all a big waste of time?
Tagged: