New Chocolate Supposed To Be Healthy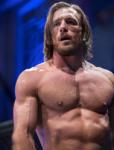 katolotus
✭✭✭
Chocoholic? Prepare for heartening news!
New dark variety contains chemicals that help improve the organ's health
• Acticoa contains health-boosting plant chemicals called flavanols
• It is made by Swiss company Barry Callebaut
• Tests show it increases elasticity of blood vessels by 1 to 2 per cent
By FIONA MACRAE
PUBLISHED: 22:49, 6 October 2013 | UPDATED: 09:15, 7 October 2013
Interesting article if it's true or actually becomes available.
Katolotus
MMA Fighter
SUCCESS: A lot of little things done well