Home
›
Personal Biohacking & Quantified Self
Recreating Jason Nunnelley's Experiment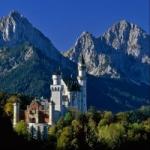 Stevo
Upgrade in Progress
✭
My current work contract runs out at the end of the month, and since I don't have another one lined up, I am going to do some experiments!
One of them is loosely recreating Jason Nunnelley's experiment from podcast #41: http://www.bulletproofexec.com/podcast-41self-tracking-with-jason-nunnelley/
The rules (I've modified for myself):

1. Must eat 250g block of butter and 12 whole eggs EVERY DAY consecutively for 30 days

2. They can be cooked any way I like, as long as I get them in

3. I can drink coffee, eat fresh vegetables and meat if I want, as long as I eat the butter and eggs

4. Refeed day optional, but will be either white rice or sweet potato, along with the butter and eggs for that day

5. No other carbs or sugars, processed foods or anything else allowed - BP foods only of course!
I'm getting a blood test shortly, so I can use that as a starting point and I'll get another one at the end.
I've got activated charcoal and some ester-C as far as detox goes. Since I won't have a job I'm hesitant to pay for anything else.
Is there anything I should be tracking? Cholesterol is the main one and AST etc for liver.