Recommended Protocol For Starting Modafinil?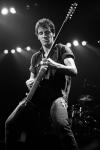 rmathes
✭✭
After reading everything I could find from Dave on this subject and doing some other research, I decided to try Modafinil. Found a few online sources on these forums and ordered from an Indian pharmacy. Finally got my order. I received 60 200mg tablets.
From what I read, my plan is to cut them into quarters, 50mg each (roughly, tough to be exact). Then start taking one in the morning with breakfast, do that for a few days, see how I react, then if there are no adverse effects after maybe 3 days, either take a second 50 mg piece at lunch, or go to 100 mg in the morning if I feel like I'm not getting any positive change from the 50mg. And if I have no adverse effects and like the effect of the 50mg, then just stay there.
For those who have gone down this path, does that seem reasonable? Any suggestions on how to better do it? I appreciate any input, thanks.
One note: in case it makes any difference, the packaging says "Modvigil: each uncoated tablet contains Modafinil U.S.P 200 mg"