Where To Go From Here?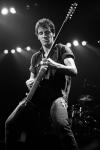 rmathes
✭✭
I've just lightly dipped my toes into these waters. Tried Alpha GPC first, felt absolutely nothing. Then obtained some modafinil. Started with a 50 mg dose for a few days, then 100 mg, then tried 200 mg for a few days. Again, nothing but some light headaches. So I discontinued that experiment.
Not sure why I've not responded to any of this so far. Was really excited to try modafinil, figured I'd feel SOMETHING, but alas, no.
Any suggestions on something else to try, or should I just assume I'm a "non responder" and stick with BPC and HRV training?
FYI, the goal was to see if I could just marginally improve brain function, focus, mood, etc...  I don't have any specific issues I felt needed to get better, was just going for overall improvement.