Home
›
General Discussion
Hi Protein Or High Dairy Diets Causes Cancer.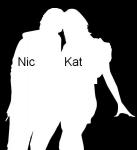 Nickat
✭
Here in the UK we have been bombarded in the media about this.

Strangely, this, the day after the media was encouraging a sugar tax.

What are we to do? What are we to do?


So they say eat chicken fish and veggies....too much red meat is like smoking 20 cigarettes a day. All very well coming from the country that had disastrous mad cow disease me thinks. Wonder if the high protein meat was grass fed in their equations?