Home
›
Bulletproof Parenting
Naughty Corner And Time Out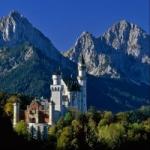 Stevo
Upgrade in Progress
✭
Has anyone got any bulletproof methods for time outs for 2-3 year olds?
We have been trying the naughty corner method, where after they've done something bad, and after two warnings, we put them in a corner with nothing for 3 minutes. Each time they leave it starts again.
It didn't work very well today which made me think there might be something better?
What does everyone else do in this scenario?
Tagged: