Home
›
Wealth Hacking
Poll: Profitability Of Nutritional Consulting?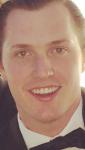 riggyk
✭
Hi Everyone,
So as I've seen others attesting to as well, I"m currently taking Ramit Sethi's earn1K course in attempts to yield some side income. I already have a successful job but am looking to accelerate some financial goals by earnings 1K-2K a month on the side.
Obviously you want to play to strengths and capabilities so I'm curious, to those who currently work in this field or have some type of affiliation (Dietitian, Nutritional Consulting)
1) Is this level of profitability achievable?
2) If so, would not having any type of licenses or medical accreditation be a hindrance or cause difficulty in procuring business?
3) What are the biggest challenges?
4) Any recommendations/insight to help?
I really appreciate it.