Home
›
General Discussion
Alcohol Alternatives?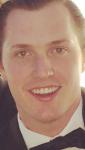 riggyk
✭
Hey Everyone,
So I've been gradually finding myself moving more-and-more away from the booze. -- I like a solid buzz every now and then but frankly, as I drink less, I find that I don't miss it at all. Additionally, I can operate just fine without it, and hate the fact that I kind of feel crappy during/after drinking. So it has me wondering if anybody has experienced any relative combos or hacks for alcohol alternatives out there? I was thinking:
1) GABA? -- I've been taking one dose but it hasn't really done much for me, so was thinking of maybe taking 2?
2) Aniracetam? --- Often when I take this I find that I'm mellowed, have a great appreciation for music/color, and am more sociable.
3) Combos of the above with THC?
4) Adaptogenic Herbs?
Any help would be greatly appreciated guys, thanks.