Home
›
Personal Biohacking & Quantified Self
What Is Your Daily Bulletproof Routine And How Did It Change You?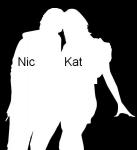 Nickat
✭
So you may have started with coffee first, then the diet and Intermittent fasting, then the products - it may have changed your life.
Help and share your findings with everybody by posting your daily Bulletproof Routine and how it changed your life?
Give a short statement on your experience with Bulletproof and what Bulletproof products/Diet/Routines helped you most?
Did you tweak anything because you are a male or female?
e.g.
My Daily Bulletproof Routine
6:00am-10:00am
Training and coffee...
I train for bodybuilding first thing in the mornings, so I do Bulletproof coffee and intermittent fasting daily.
10:00am-2:00pm
Protein!
Instantly after my workout, I take Bulletproof protein to start my muscle repair.
2:00pm-10:00pm
Good food and GABA...
Throughout day, going by the food chart, I eat the good foods and have now just started the new GABAwave supplement.
What was your experience with Bulletproof?


Never really liked coffee until I tried Bulletproof coffee with the butter and Brain Octane Oil... now I can't get enough... it's a treat that gives crazy energy and focus.



What Bulletproof product has helped you most?


By far I would have to say the coffee. This stuff is incredible...






Did you tweak anything because you are a male or female?​ Nope, nothing at all.



Inspired by Bulletproof Ambassadors everywhere.