Home
›
General Discussion
Contextual Vitamin D Thoughts?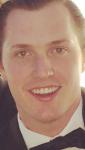 riggyk
✭
Hi Everyone,
Hope this post finds all well and healthy.
So I know this whole "how much Vitamin D?" question has been debated ad-nauseam but I'm just looking for some general thoughts within my personal/location context. To be frank, I DO need to test and optimize this but I'm just being lazy about it at the moment...
I normally just get 20 minutes to a half hour of mid-day direct sunshine on my whole body versus supplementation, but living in the Midwest, I now no longer have that option. I'd much prefer natural sunlight but my question is, without testing, what are others doing out there Vitamin D-wise who don't have access to sun during this upcoming portion of the year? Going for the upper limit of 1000 IU's per 25 lbs of weight or to be conservative going at a fraction of that but well above standard reccs... say 1000 IU's per 40-50 lbs of weight?
Leave a Comment