Inner Balance For Ios Review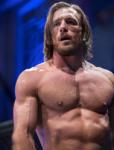 katolotus
✭✭✭
Inner Balance Review
Purchased the HeartMath Inner Balance for the iPhone at the beginning of June 2013. First found out about HRV through this post on the Bulletproof Forum in March 2013.
http://forum.bulletproofexec.com/index.php?/topic/2682-interesting-ted-talk-on-hart-rate-variability/?hl=%2Bted+%2Btalk
Found the whole thing very interesting (watch part 2 as well) and started to look into it. There are a few examples of HRV monitors out there, which I looked (not particularly thoroughly) into. All priced around the same price of £99 in the UK (cheaper in the US at $99). 
Inner Balance (http://www.bulletproof.com/heartmath-inner-balance-sensor-for-ios-lightning)
Some others out there:
Emwave2 (http://www.bulletproof.com/heartmath-emwave2-silver-blue)
ithlete (http://myithlete.com)
BioForce HRV (http://www.bioforcehrv.com)
Why did I choose the InnerBalance. Basically I starting listening to all the podcast I'd never heard of that Dave Asprey had guested on. He was talking up the inner balance on a few of them and it was something I wanted to try. I've jumped on the bulletproof bandwagon and have found it's worked really well for me and everything I've tried that Dave has talked about has worked. So I though, his been 100% right with everything so far, so Fuck it, I'll be lazy and just follow his advise again. Maybe the others might have been better as i'm into training, but I trusted Dave's recommendation. Should you? No. Research and make your own mind up which one is better for you. 
What you get
So after I took delivery of my inner balance, it was time to open it up and see what £99 got me. Basically not too much hardware. All you get is an HeartMath Sensor for iOS and a carrying case. 
For iPhone 5 you need to buy a seperate adaptor. £30
(http://store.apple.com/uk/product/MD824ZM/A/lightning-to-30-pin-adapter-02m?fnode=45&fs=m.iphoneCompatibility%3Diphone5)
I'd advise this one, as the smaller one struggles if you have a case on your phone, which you'll have to take off each time you want to use it, depending on cover of course.
That's all you get! You actually download the app from iTunes to your phone for free, but you can't use it without the sensor. So I'd actually downloaded in a fair few weeks ago when I looked into it. 
https://itunes.apple.com/us/app/inner-balance/id569278747?mt=8
So once you've got your sensor, downloaded the app and bought the adaptor if you're on an iPhone 5, you're at last ready to go!
What you do
If you plug in the sensor the phone will ask you if you want to go to the app. If the sensor isn't attached and you launch the app you get a 'No Sensor Found' message. If the sensor is attached you're ready to go, once you've attached the clip to your ear.
There's four pages to the app, which I'll not go too deep into. Session – Review – Journal – HeartMath. Three are just info and stored data. Not important to start with. You'll just want to go to Session to use the device.
The app will run through a guide on first starting up, which you can turn off once you've got an idea of what you're doing. There's no real manual that comes with the sensor, so this is your guide. Worked will for me except for one thing. Stopping the session, which meant I lost a few sessions I did at the beginning. Otherwise it's not too difficult to get going on.
Once on Session, you just need to tap once to start the session and get the breathing pacer going. There's a few things going on and I don't want to get too deep into it so I'll just cover the basics. You can change the set-up using the button top right. Once the session starts the pacer will start moving and guiding you on when and how long to breathe in and out. You'll also see your heart rate as a line at the top and a coloured dot to tell you how you're doing. Red, Blue or Green.
The idea is you follow the pacer with smooth, regular breathing and as your heart rate regulates you'll turn the dot from Red to Blue to Green at you go into coherence. You want to keep it in the green as you breathe. Every 3 seconds the colour of the dot fills in around the pacer so you can see how you're doing. Once it completes a circle it's around 3 mins done, on which it'll continue around the pacer as your session continues (don't quote me).
That's about it! There's lots more, but it's all basically extras. There's 4 other screens you can use instead of the basic one, with different info showing and a dot at the bottom to pace your breathing. I've found the pacing of the breathing is the most import thing to keep in the green and the other screens don't work as well for me, so I've just been using the first main screen. I normally flick through after 5 mins to see my actual heart rate and how my session is going, but will sometimes drop me from Green to blue as I'm messing around.
It's advised that you try and do two 5 minutes session a day for 6 days and one longer 10 min session on one day, but you can do more if you have time. I've been doing two sessions each day for at least 5 mins, normally more like 8-11mins. One when I wake up and one before I go to bed. I do them in Bed, lying down and relaxed as possible. Once you've done enough time double tap on the screen to end your session. You can then review it on the other pages or go to Review and see the Date, Length, Coherence and Achievement. This is all data you can track and I don't want to get too deep into it, as I'm no expert. There's also settings before and after when you can pick a face to reflect how you're feeling before and after the sessions. You can turn this off in the settings if you don't want to use it. Not sure how helpful it'll be tracking your data.
So how's a session
On writing this review, I've only had it a week and only done around 12 session. Longest has been 12 mins, shortest 5 mins. My achievement and coherence have got slowly better at I've got use to using it and I've gone from Level 1 to Level 2 out of 4. I'm finding I'm getting better at keeping the green light on and getting it back once I lose it. I do need on concentrate of the pacer to get my breathing regulated. If my mind drifts too much, I'll see the colour change from Green – Blue – Red. I currently look forward to my sessions and almost see it as a game to play. The whole process of the session is easy and not a hassle. You can even choose a picture or music from your library to look/listen to while doing your session. At this early stage I like the whole process.
So how's it working
Well if it's just a game and it was about getting a good score, it wouldn't last long, as it's not THAT entertaining. It more about the effects and changes it has on you that should keep you doing it. Now it's supposed to do the following.
• Transforms your response to stress and quickly rebalance your mind, body, and emotions
• Increases your ability to think clearer, be more intuitive, and make better decisions, especially under pressure
• Improves health, increase resilience and well–being; maintain personal balance
• Decreases stress and burnout in chaotic and changing environments
• Maximizes creativity and innovation
• Boosts performance and overall intelligence
Does it? Well, I've only done 12 sessions and not had it a week, but…….I've found my overall mood has improved, I'm a little more happy, relaxed and generally feel like my emotions/feelings (see video above) have improved. It's obviously hard to write down how you feel and how it would relate you someone reading it. But I feel different and a little more bulletproof. There's not been too much going on this week that would interfere too much with my feeling. I'm not particularly stressed to start with, but feel like I'm getting more control of how I feel. A little like the Ted talk mentioned.
So is it worth a go. I'll say at the moment yes. £99 so far for a weeks feeling a little better isn't great value, but if it continues to improve it'll be a great purchase. Now I'm not expecting it to continue to increase at it's current rate, but at the moment I'm feeling pretty positive about if's effects and it's ongoing use. Not sure how to end this personal review of the product, but if you want to feel better than you do already, why wouldn't you, give it ago. I can imagine if you had issues that it claims to help with, it might make an even bigger difference. At this early stage I would recommend it highly. 
Stay tuned for updates on my progress and on-going review. Will be interesting if I can keep up the sessions, if I get bored of doing them or if I see a downturn in it's progress. There's plenty of reviews out there and this is by no means the best, but hopefully as a member of this forum you'll trust my honesty and take advantage of my ability to continue to update you, if you're still not sure if you should give Inner Balance ago. The TED talk sold me on HRV, but it took me 3 months to get around to choosing which app to buy and actually start using it. Hopefully this will give you a little push into getting into HRV a little quicker.
Katolotus
MMA Fighter
SUCCESS: A lot of little things done well
Tagged: