Grass-Fed Cream Be Better In Our Coffee?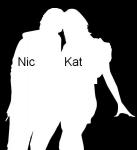 Nickat
✭
Will grass-fed cream be better in our coffee as an alternative to the partly grain fed butters such as KerryGold, Yeo, Rachaels etc...Cream has the same properties as butter, but butter is like concentrated cream. Can we just churn our own cream to make grass fed butter or should we just use the grass fed cream as is?
Just how wrong is this?
Tagged: