Home
›
Bulletproof Coffee
Taking A While To Ramp Up On Mct Oil, Normal Or A Problem?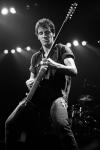 rmathes
✭✭
I've been doing BPC for about a month now and am loving it. I'm getting a lot of the standard benefits others mention: losing fat, increasing energy, etc...
I had to back off to 1 teaspoon of MCT oil in my coffee to avoid bowel issues. After a month, I'm "up" to only about 1.25 teaspoons. Any more than that and I still get issues. Now I have a total of about 3-4 teaspoons cumulatively through the day. I have the 1.25 or so in my morning coffee, then I make another cup, dilute it into two cups along with butter and another 1.25 teaspoons of MCT oil and put it in a thermos and sip it between 11-2 at work. Then I put another 1.25 teaspoons in my evening drink (Natural Calm along with some other stuff). But I can't tolerate any more than that right now.
So a few questions. First, is this an abnormal adaptation curve? Second, does the fact I've been unable to ramp up beyond this so far indicate any kind of a metabolic issue? Or should I just be patient and if this is as far as I can go with it, that's fine?
Just looking for a bit of additional perspective on this, thanks.