Home
›
Wealth Hacking
Passive Income Sites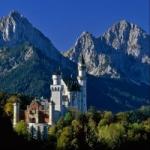 Stevo
Upgrade in Progress
✭
No, this isn't a spambot!
Stumbled onto this site the other day, and its got my interest in creating a passive income site back into swing.
http://www.smartpassiveincome.com/niche-site-challenge-duel/
Its a little old, but the author has laid out everything, for free, that he did to create a keyword focused website that pays him an income. Looking at the other section of his site where he openly shows how much he makes, this site a few years on is making him a few grand per month. Nice.
A friend of mine uses a service called SiteBuildIt! which I've tried but didn't have much success with.
Has anyone here done anything like this? Anyone got any tips? I'm sure if we can hack our bodies to become the healthiest people in the world, we can hack the internet to chuck us a few dollars so we don't have to waste our time working!
Tagged: