Home
›
Bulletproof Parenting
Hacking Chicken Pox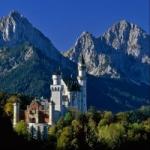 Stevo
Upgrade in Progress
✭
My little one has just come down with chicken pox! Seems like a good thing to hack.
The first part of the hack is getting it in the first place - from what I've read, its a good thing to get when young so you get it out of the way. Not a nice thing to get for the first time as an adult. People even have chicken pox parties where they bring their kids along so they all get it, just to get it out of the way.
Second is the immune system. My daughter is 19 months and eats mostly bulletproof foods. Is there anything special to start feeding her to boost her immune system?
Third is skin recovery from the spots. I've read they can scar badly if they're scratched too much. We've covered them up so there's not as much scratching, and I've started stirring in a small amount of Upgraded Collagen powder into her food for the skin rebuilding qualities.
Anything else that would be beneficial?
Tagged: